Master of Fun
────
Identity, 2021
Supervised by
Tal Levin
A proposed identity for The State Library of Victoria's exhibition celebrating the polymathic career of Sir Robert Helpmann, an Australian dancer, director, actor, impersonator, producer, clown and choreographer.
The scope of Helpmann's multifaceted career as well as his colourful and cheeky personality underpins the exhibition identity. References to Helpmann's work (some obvious, others less so...) are designed to give the viewer an 'a-ha' moment during a film viewing, creating their own associations with the work and identity.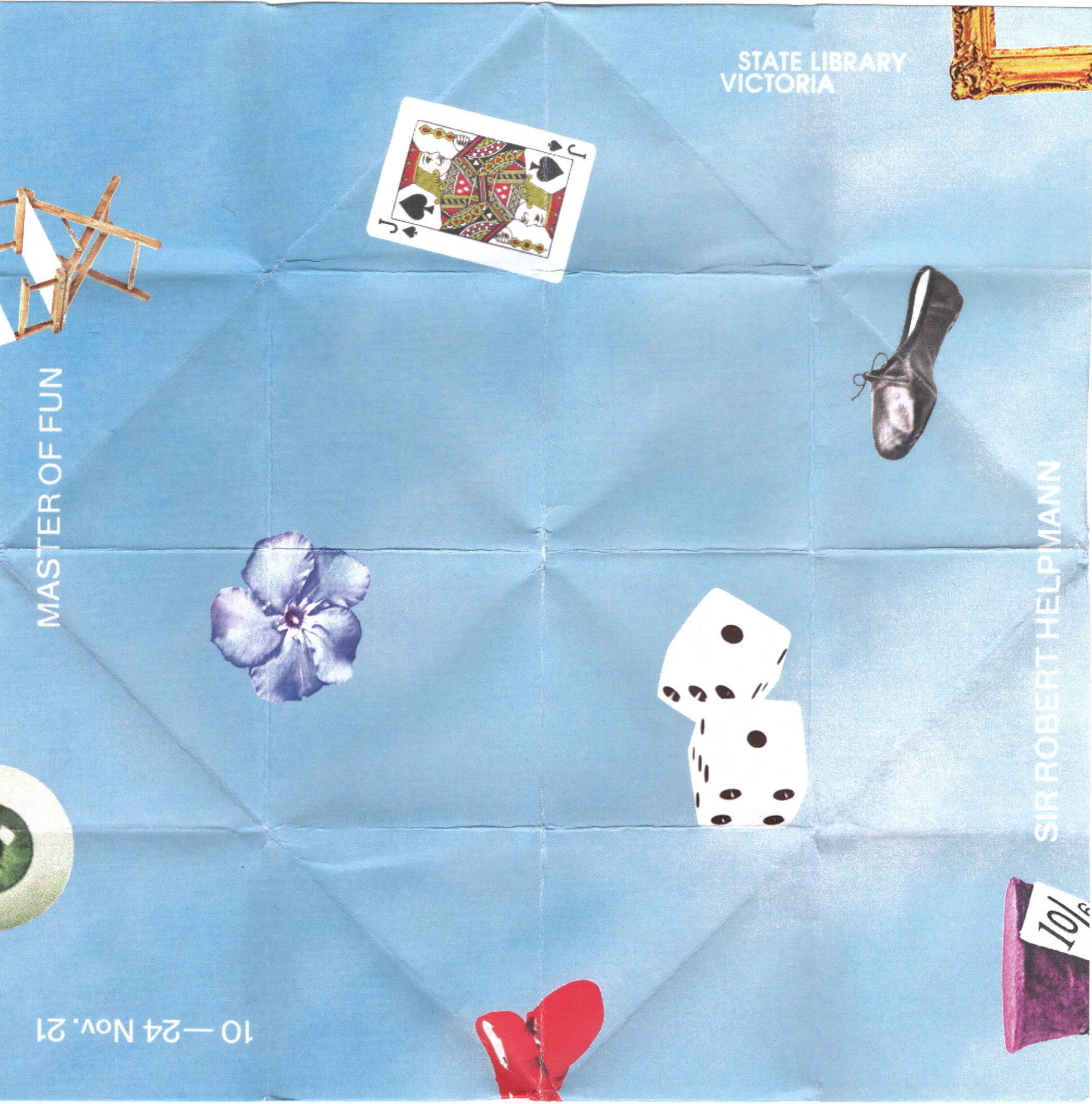 Despite Helpmann's renowned theatrical brilliance, his diverse mediums resulted in some critique that he failed to reach a level of 'mastery' in any one field. The title Master of Fun seeks to negate this perception, referencing well known figure of speech "Jack of all trades, Master of none." The lesser known original version of this phrase is actually followed by "...but oftentimes better than a master of one," and is intended as a compliment to someone who is versatile and adept at many things - as is certainly the case with Sir Helpmann. This card accompanies the event invitation below, offering an introduction and folding instructions.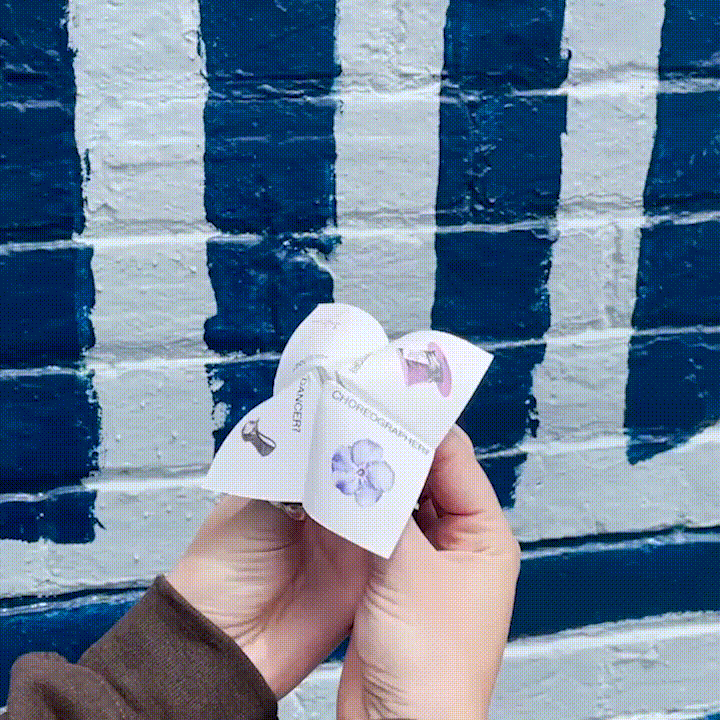 Inspired by Helpmann's playful personality, the typically static printed exhibition invite becomes interactive in the form of a folded 'chatterbox'. First alluding to some of the many roles Helpmann has held, the chatterbox unfolds to reveal the event details, with a decorative 'poster' reverse designed to be kept as a memento. The chatterbox is also available for download via the exhibition's microsite.

Master of Fun - Microsite

Master of Fun - Teaser Film